What's Available? What's Next?
At Lone Pine Fruit & Espresso we don't order in produce to simply fill the shelves.  We grow most to the fruit here on the farm.  What we do buy, is grown by our friends & neighbors. Consequently, you won't find things like bananas and oranges.  You will find regionally grown and sourced fruit grown with care by local farmers like us.
________________________________________________
After our doors closed on 3/18 due to the COVID19 crisis, we have been working behind the scenes to stay connected with the farmers that help us bring you their finest harvests. Frost too a toll on the soft fruit crop, rain is decreasing the cherry harvest, and the season is slow to start. Lone Pine Orchard's Apricots, Peaches and Cherries have bloomed well and the fruit is set. Not much more we can do but send them love and nutrients till their fruits are ready. Ask Mother Nature to send kindness and sunshine.
We re-opened May 19th… but the harvest continues to post challenges. Expected a very unusual harvest, things are delayed to to cool weather temperatures and lack of work force.
We and all our farmer friends are trying their very best to get the best of the best to you!
If you'd like to special order 20 pounds or more, please call (509) 682-1514 or email info@lonepinefruit.com.
Keep checking in for updates. Stay Strong, Stay Healthy! We are all in this together. ♥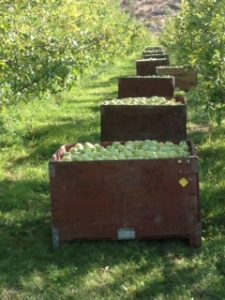 Coming Soon….. Watch for updates. We will be getting fresh fruits and veggies soon. Let's pray for warm sunshine days!
Check back for updates- or call for the most current lists. We also take special orders for cases and large quantities of fruit/produce for canning.
Please call Lone Pine at (509) 682-1514 leave a message and we will return your call with the most up to date information. Thank you!
Produce in Season at the Fruit Stand
Apples

Aug – Nov

*

Pears

Aug – Nov

Cherries

June – Aug

*

Peaches

July – Sept

*

Apricots

July – Aug

*

Asparagus

April – June

Strawberries

June – July

Raspberries

July – Aug

Cantaloupe

July – Aug

Sweet Corn

July – Aug

Melons

July – Aug

Blueberries

July – Sept

Prunes

Aug – Sept

*

Nectarines

Aug – Sept

*

Plums

Aug – Sept

*

Watermelon

July – Aug

Tomatoes

July – Nov

*

Potatoes

July – Nov

Pumpkins

Sept – Nov

Walla Walla Onions

Mid July
Bloom and harvest dates may vary according to weather conditions.
* from our very own orchard to you.
In the Stand: 2020
all hand harvested, by the pound & by the box
Peaches .99 pound grown here! (currently, cling peaches)
New Crop Lodi Apples, summer apples grown in Chelan
Blackberries $3.50 a pint grown in Quincy
Garlic $16.99 a pound grown in Brewster
Zucchini & Squash $1.29 a pound grown in Orondo
Watermelon $8   –    Cantaloupe $3
Quincy Sweet Corn 2 for $1.00, Kallstrom Farms (nonGMO)
ORGANIC Pluots & Plums $1.99 a pound – grown in Chelan &        E. Wenatchee, WA
ORGANIC Blueberries $3.99 a pound – grown in Orondo, WA
2019 Crop Apples:HoneyCrisp, Granny Smith, Fuji  .99 a pound
Potatoes & Onions: grown in Pasco, WA .89 a pound
new items harvested daily/weekly. Call for most current list.
Apples

Jam Boxes, Culls, Too Pinched… Discount boxes available.
All fruits and vegetables are grown right here at Walker's Lone Pine Orchard, in our gardens, or from our friends and neighbor's harvest.
We try to sell the freshest fruit available! If you're not satisfied, we will be glad to replace the product for you or refund the cost.